CORPORATE INFORMATION
T

regTherapeutics Inc. is advancing a universal tolerance induction therapy for autoimmune disease. In addition, autoimmune-associated inflammation, a key component seen in many neurodegenerative diseases, can potentially be addressed by this revolutionary therapy.

The T lymphocyte is a key component in the adaptive immune system, and a subset of T cells, the T regulatory cell (Treg), plays an instrumental role in the control and regulation of the immune response. Named in recognition of the vital functions this cell executes, TregTherapeutics Inc. is focused on developing a tolerogenic approach for the treatment and possible cure of a wide range of diseases. The corporation is a North Carolina-based company whose proprietary technology is based upon an exclusive license granted by East Carolina University. The technology is a transformative platform that harnesses the power of Tregs to dramatically alter patient outcomes in response to immune system pathogenesis.

The operational team consists of experienced professionals, who, through shared vision and development objectives, are preparing the way for human clinical trials. The current focus of attention is communication with regulatory authorities and compliance with remaining requirements for preclinical testing of the formulation. During the earlier phases of clinical trial, it is the intention to partner with a pharmaceutical company that possesses the resources to move the therapy through the latter stages of regulatory activity. There are several exit points that may accelerate development and expedite market entry. All options will be considered at the appropriate time.
BUSINESS STRATEGY
T

he mission of TregTherapeutics, Inc is to provide resources to expedite development, and ultimately, the availability of next-generation therapeutics for the treatment of autoimmune and neurodegenerative disease.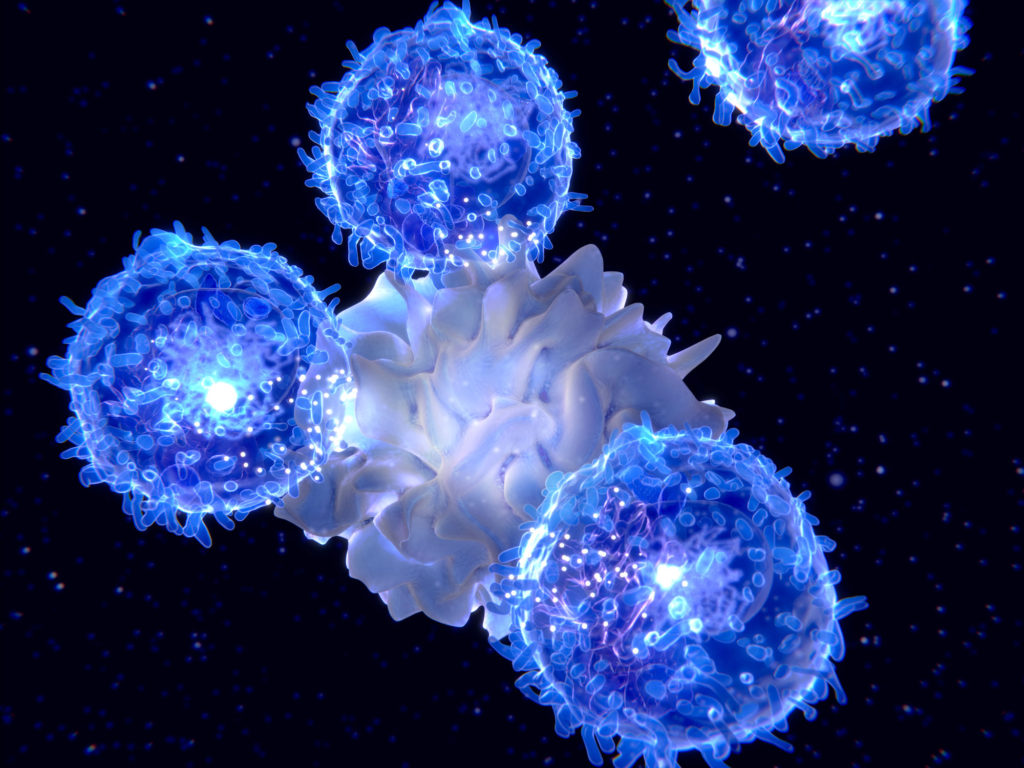 The technology has potential application in a range of disease states that share inflammation as a common denominator. The approach defined by our platform technology is applicable to dozens of autoimmune diseases, as well as, numerous neurodegenerative diseases, but the roots of the technology are deeply embedded in the treatment and potential cure of multiple sclerosis. The company's strategic plan recognizes that financial, technical, and time resources need to be focused, and management has developed a tactical plan to bring the technology into the clinic smoothly and quickly. That particular pathway can be discussed upon inquiry.
TregTherapeutics' technical objectives, then, are clear. Human proof of concept studies have been formulated for a representative autoimmune disease and for a selected neurodegenerative disease. Resources are being assembled to proceed with first-in-human studies of both.
Financial resources are critical to the success of the enterprise. Availability of funding has an impact on our ability to proceed with planned activities, and acquiring the resources to enable execution of the chosen pathway is our highest priority. We are currently pursuing equity funding and are interested in establishing relationships with individual investors, venture capital firms, or appropriate pharmaceutical / biotech companies. Interested investors are urged to contact us for further information.
MANAGEMENT TEAM
T

he TregTherapeutics management team has years of technical and managerial experience in leading/execution of preclinical plans and Phase I clinical trials.

Individual backgrounds of the team include leadership positions within the pharmaceutical, biotech, and medical device industries, encompassing start-up and mature enterprises, IPOs, mergers, and acquisitions; in addition, the team possesses work experience within the FDA and other government agencies. Collaborative expertise, attitude, and ability, along with the licensing partnership with ECU, provide the tools needed to take this outstanding technology through the pre-clinical pathway into human trials quickly and efficiently, and the team is focused on and dedicated to this mission.
Ray Holloway
CEO
Forty years' experience in medical device and related industry. Founder: CryoLife [NYSE: CRY], Luminal Solutions, 3D Surgical Solutions. Served as hands-on CEO of start-up ventures, various funding and corporate management roles, and as C-level positions for domestic and international multimillion dollar enterprises, some of which are currently publicly traded companies.
Russell Bromley
President
Experienced C level executive with an excellent long-term track record in R&D; high-level proficiency in managing translational research and development programs, commercial and academic contract research and FDA/ ICH compliant manufacturing operations. Domain specific expertise includes multiple autoimmune diseases and approaches to immune tolerance over the last two decades.
Marcelo Anderson
Board of Directors
Biopharma executive with 27 years of experience in biopharma operations including Technical Operations, Process Development, Manufacturing, Quality, Supply Chain. Specific expertise in the field of biopharmaceutical Strategic Partnerships.
Glen Smotherman
MBA, CFO-Secretary/Treasurer
CPA and Harvard MBA with an accomplished career as primary financial officer in early-stage entrepreneurial ventures. Extensive merger and acquisition experience in medical, energy, and communications industries including two Initial Public Offerings.
Brent Holloway
Engineering, MBA, Director
General Electric, Renewables Industry Services; Lucideon, Director of Sales and Marketing; Markforged, Director of Application Engineering and Strategic Sales. These experiences represent the engineering and business development acumen with startup and established businesses.
Angela M. Lynch
MSPH, PhD, VP, Preclinical Dev. & Scientific Strategy
Pharmacologist/Toxicologist – Founder/Principal of ToxPlus Consulting, LLC; Twenty-five years of extensive research and regulatory experience that includes pharmacology and toxicology study protocol development, study monitoring/management, GLP/non-GLP nonclinical pharmacology and toxicology data review. Extensive experience with regulatory submissions and FDA interaction. Active member of the American College of Toxicology, Society of Toxicology, and Regulatory Affairs Professional Society.